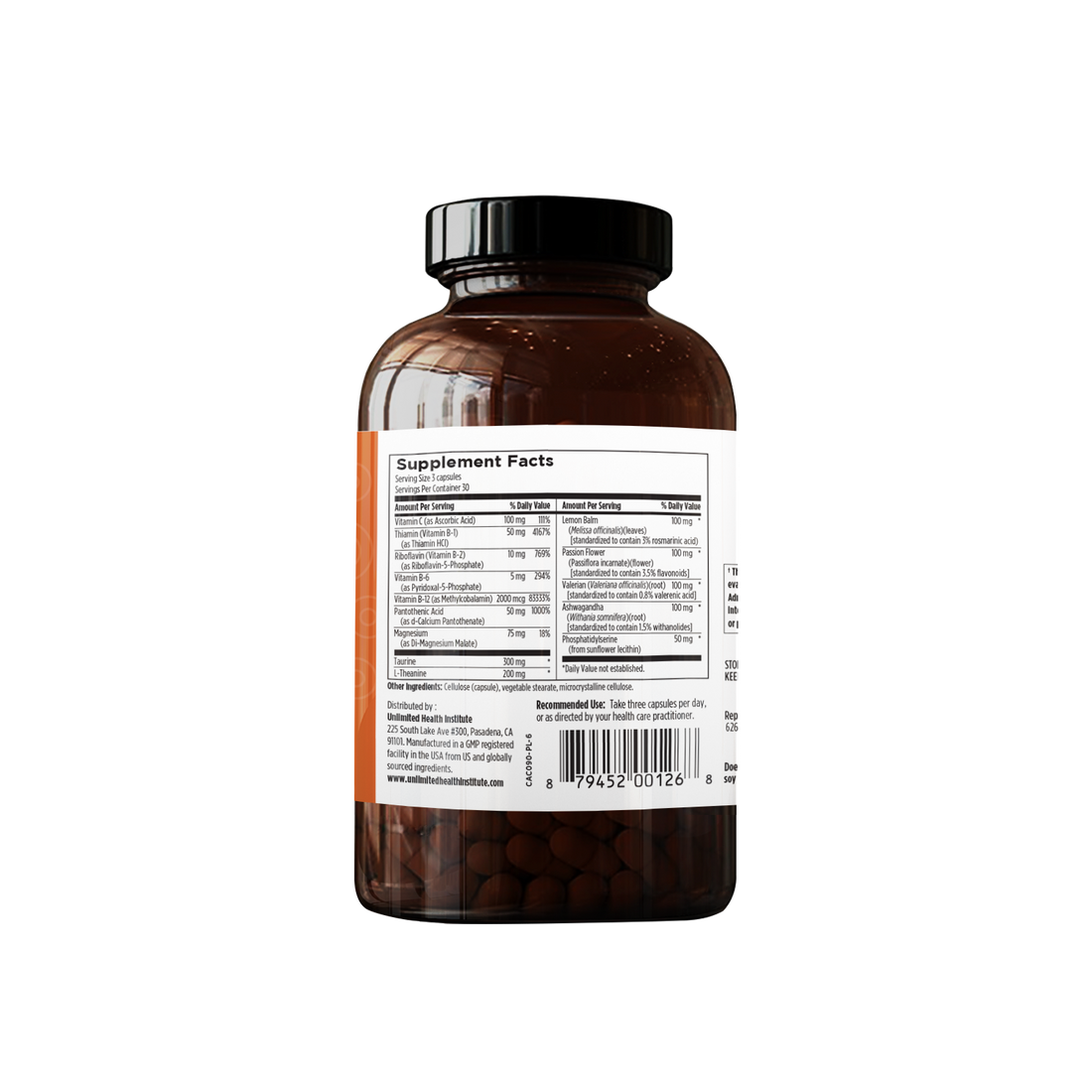 Description
Benefits
Recommended Use
Are you stuck in stress mode?
Stress Less is a natural supplement that includes herbs, vitamins, and minerals to give your body what it needs to return to its resting & healing state - Ashwagandha, Valerian root, Magnesium, B12 and more!
By combining the power of natural herbs with naturally sourced vitamins and minerals, Stress Less provides the power of nature at your fingertips and allows you to relieve stress and return to a healthier body and mind.
Benefits of Stress Less include:
• Promotes a healthy stress response
• Supports normal neurotransmitter synthesis
• Supports healthy adrenal gland function
• Supports normal GABA activity for mental calm
Take 3 capsules per day or as directed by your health-care practitioner.
BUILD YOUR FOUNDATIONAL HEALTH
Sign up for a subscription to ensure that you never miss a bottle!
STRESS LESS HELPS TO
✔ Relieve stress and return to a healthier body and mind
✔ Improve mental clarity and brain function
✔ Restore balance throughout your body by addressing the root causes